Your headquarters address
Is renting of a commercial space an unnecessary expense for your business?
Do you want to keep your private address separate from your business address for any reason?
Would you like to have your company or business headquarters at the most prestigious address in Pardubice?
Now we offer you the possibility of establishing your headquarters address in the Hybský Palace at náměstí Republiky.
What will you get?
This unique building is owned by us, so there is no risk of unexpected termination of the rent.
You will have your own mailbox at your new business address.
In accordance with the Czech law, we will place information about your business name, or name and surname and your company ID in the Palace.
Of course, we will provide you with the agreement of the owner to establish your new headquarters address.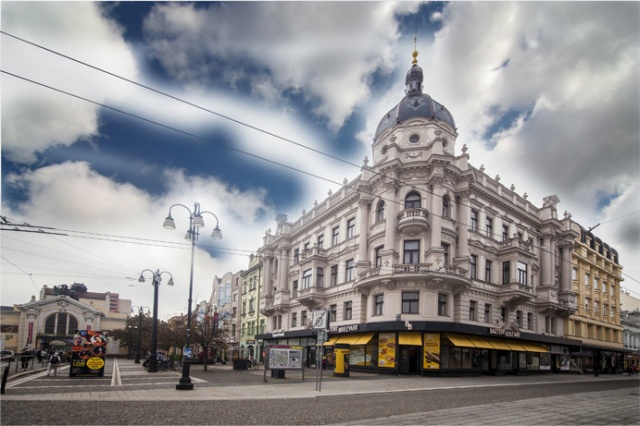 Hybský palace
náměstí Republiky 56, 530 02 Pardubice
Get your representative address
for CZK 500 / month (VAT not included)

Chtěli jsme se dostat na nejlepší adresu v Pardubicích a nemůžeme si stězovat.
Krejčíková, Bageterie Boulevard

Děkuji za 10 let skvělé spolupráce s rodinou Hybských.
Simona Straková Vodafone

Neměnili bychom.
MDDr. Harvánková, 2HDent zubní klinika

Klid, čistota, pohoda, funkčnost v domě, informovanost, profesionální přístup a milé lidské vystupování. Jsme u vás rádi.
Ing. Milan Cimfl

Skvělá spolupráce a vstřícnost. Celý tým vše ochotně a rychle zařídil, včetně potřebné rekonstrukce a administrativy.
MUDr. Šuglová
Vždy profesionální a vstřícný přístup. Vše, co se dohodlo, to platilo. Jsme u Vás naprosto spokojení.
Dobrovolný Fraximus s.r.o.

Shrnula bych to: profesionální, přátelští a rychlí.
Lada Jiřičková, Equa bank

Pěkné prostory a atmosféra, která tu panuje. Vždy vstřícná domluva a komunikace a služby jsou za mne na velmi dobré úrovni.
Ludmila Beránková, Kadeřnictví

Je to bezproblémová spolupráce už víc jak 22 let :o). Děkujeme.
Míla Špačková a Naďa Benešová, Kosmetický salón Clara náměstí Republiky 56

Je to rodinná firma, která jedná korektně a v případě jakýchkoliv problému je operativní. Naše spolupráce je dlouhodobá a na velmi dobré úrovni.
Michaela Pospíchalová, M Tour s. r. o.